When I visited Toronto this past June, I had the pleasure of stopping by Reg Hartt's Cineforum, a legendary microcinema that screens everything from subversive shorts by Salvador Dali­ to Hollywood rarities. The theater manages to stay on the radar of most Torontonians thanks to aggressive postering campaigns, how I initially learned of its existence. The venue is the polar opposite of the shiny new TIFF Bell Lightbox, Toronto's state-of-the-art cinematheque and home of the Toronto Film Festival. Yet each venue is, in its own way, a temple to cinema—and I think true lovers of film appreciate that Toronto is lucky enough to have both.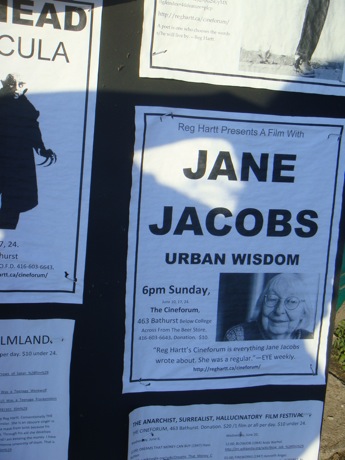 The Cineforum is bit off the beaten path, located on nondescript stretch of Bathurst street (just a short trolley ride away from the now-trendy Ossington Avenue). When one walks up the steps, she is greeted by the founder himself, and this quote by Aldous Huxley: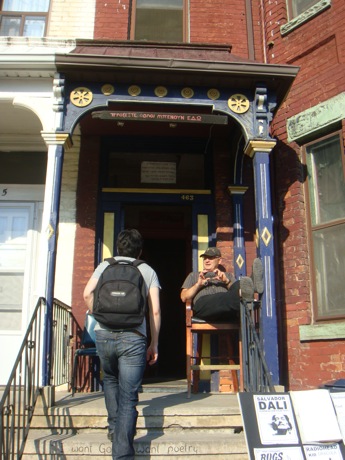 Inside, the Cineforum is a ramshackle wonderland of memorabilia, complete with vintage film posters (many of them painted by Hartt himself), books, movie swag, Frankenstein heads, and more.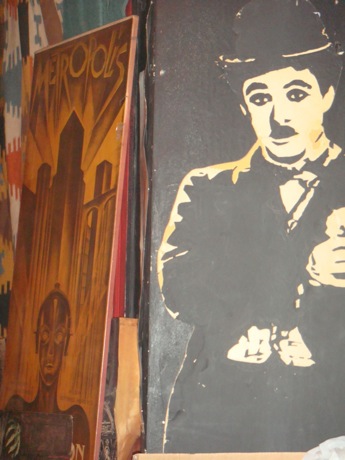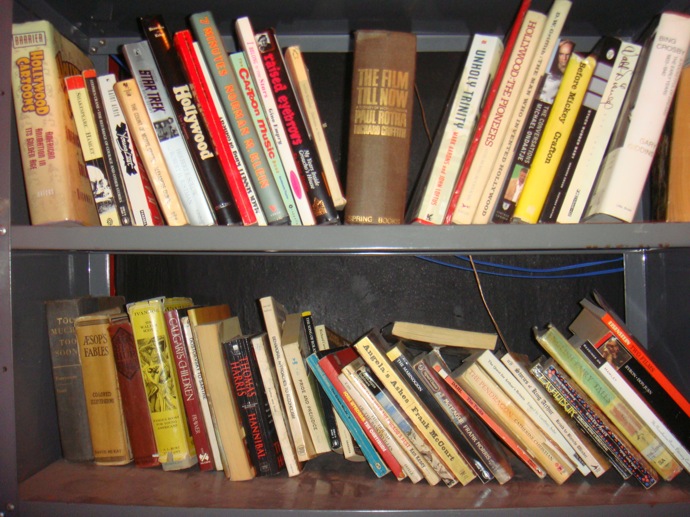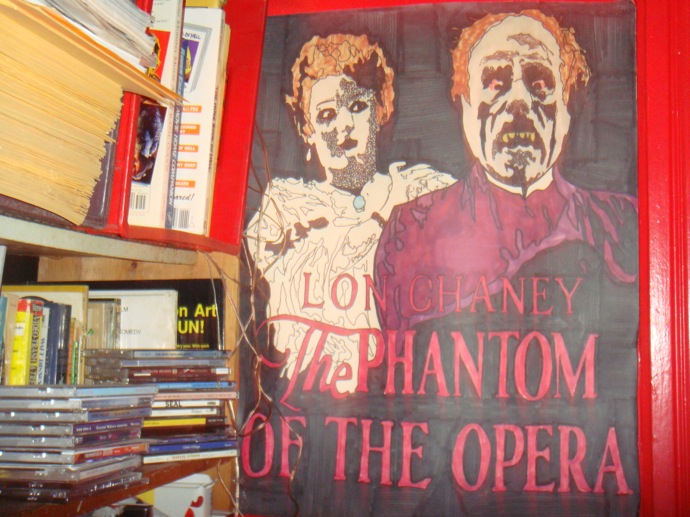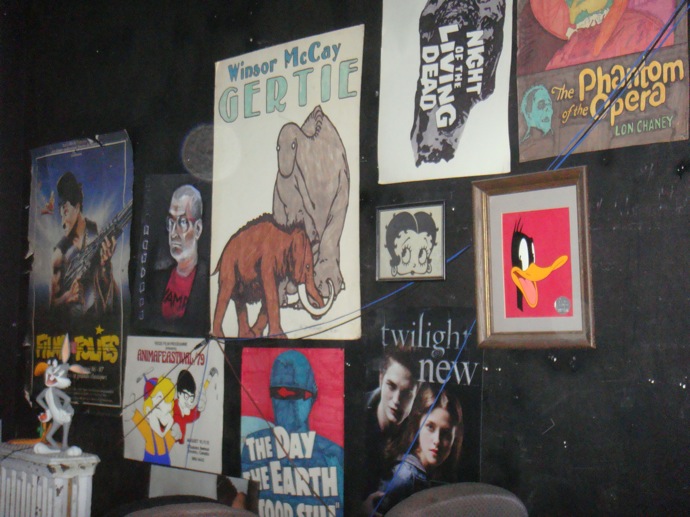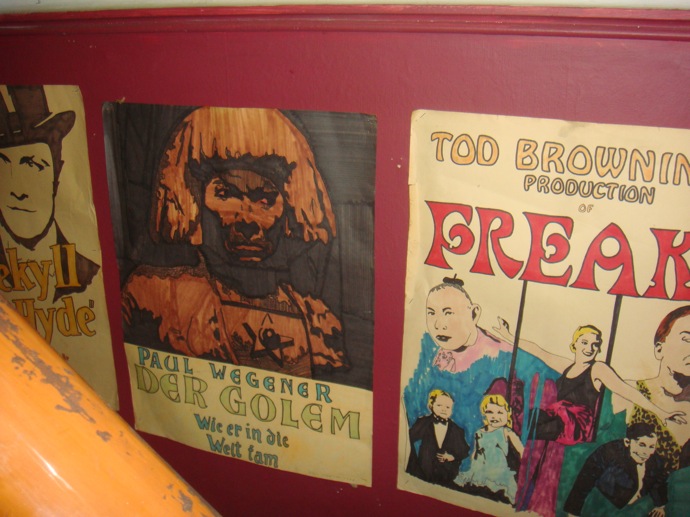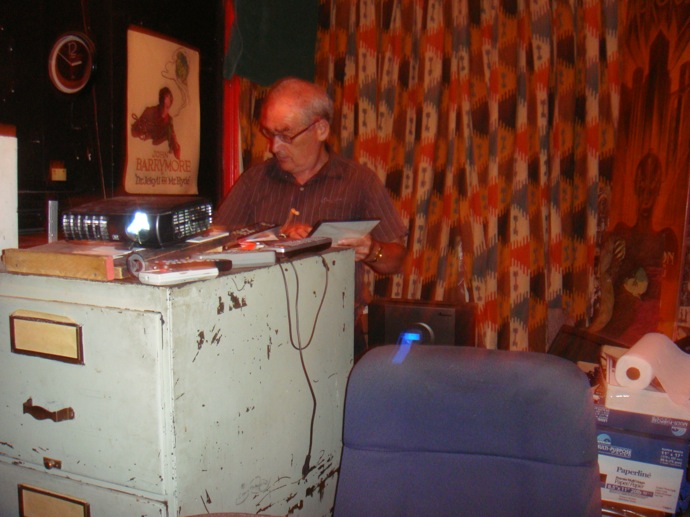 The films are for the most part projected on DVD. Here's Reg Hartt firing up the projector.
What's truly special about the Cineforum is the programming: an idiosyncratic mix of high and low, with a proclivity towards subculture/countercultural cinema and lots of undeground oddities thrown in. When I was there, I saw a documentary portrait of Jane Jacobs, which seemed appropriate—because the lively eccentricity of the Cineforum is something Jacobs would advocate for (and in fact, she and Reg Hartt were friends).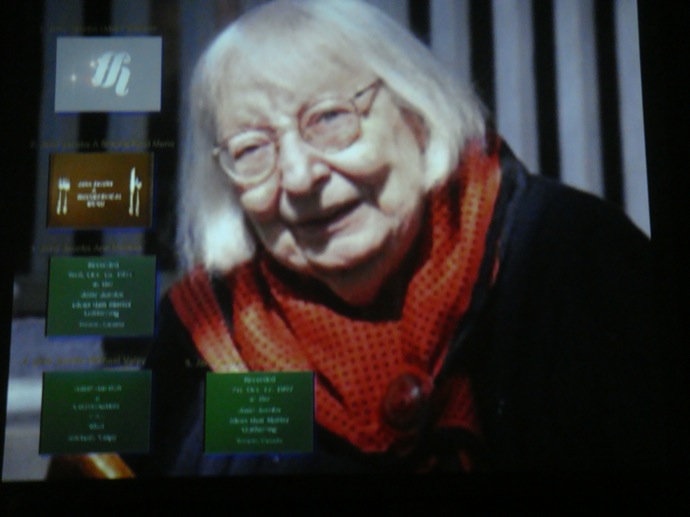 I spoke with Reg Hartt for a spell about his reasons for starting the Cineforum, which if you haven't gathered, is run out of his own house. He said he quit programming for another theater when they told him he couldn't screen a certain film, and so he started his own screening series as a result. The Cineforum has been an eclectic and necessary fixture of Toronto ever since.

A framed letter to Reg Hartt from Lillian Gish!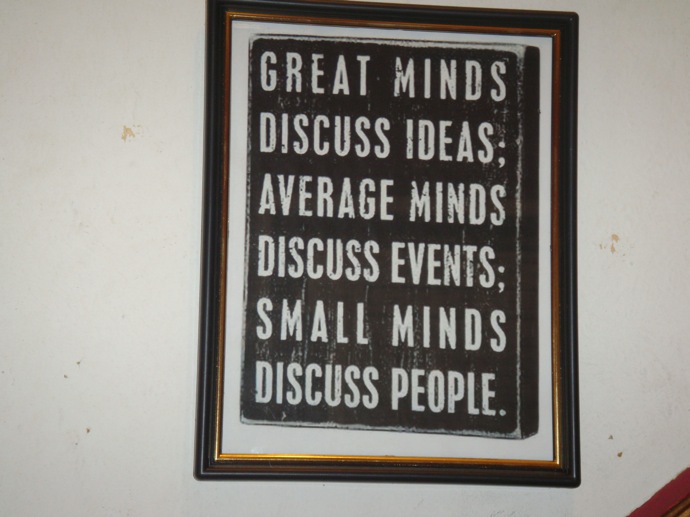 The philosophy of the Cineforum in a nutshell.