Gatsby guys and gals were out in full swing last weekend for the Jazz Age Lawn Party on Governor's Island. I ab-so-lute-ly adore this soirée for two reasons: Not only is it a fabulous excuse to don a vintage ensemble, but because people take such care in getting all the little details right — from phonographs to antique cars to turn-of-the-century wooden stools from the World's Fair. When the music starts up and the hooch starts flowing, you really do feel like you're on a movie set or that you just might have traveled back in time.
First things first: outfit time! For my ensemble, I looked to the silent screen goddesses for inspiration, turning to Ms. Lillian Gish & Mary Pickford and a host of other nameless lovelies (Do a Google Image search for Vogue and 1920's. DO IT NOW. By the way, when did Image search become so much more heart palpitatingly awesome?). My favorites, below: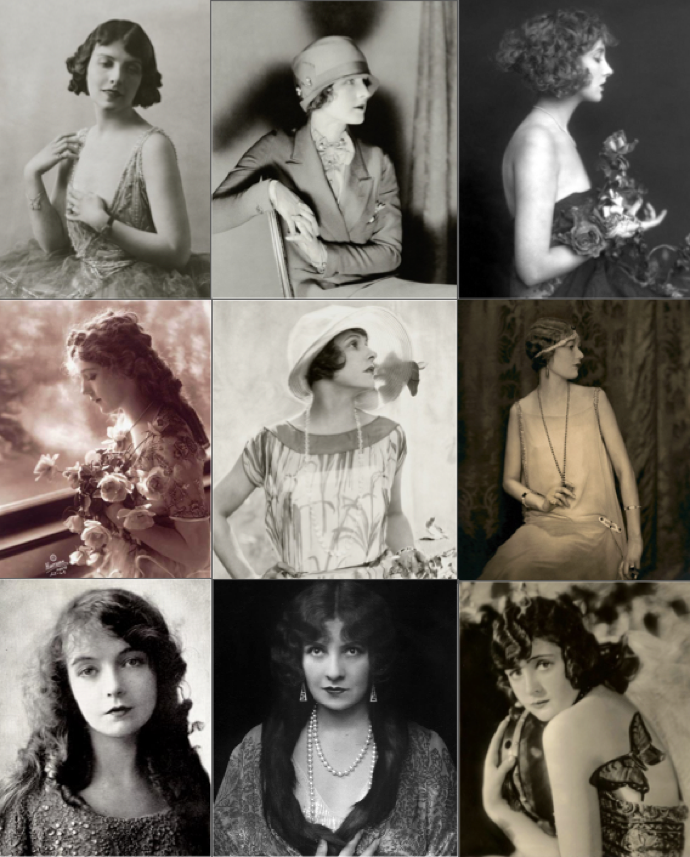 Norma Shearer (top row center), Mary Pickford (middle row left) and Lillian Gish (bottom row left), three of my favorite silent stars.
Because I am obsessed with authentic vintage (not vintage-inspired, but The Real McCoy) I went to April's edition of the Manhattan Vintage Clothing Show — a dangerous and wonderful extravaganza in which I am reduced to sobbing child who can't have everything. After searching endlessly for a frock in good condition, I found a floaty 1920's garden party number, along with some matching toe-tappers.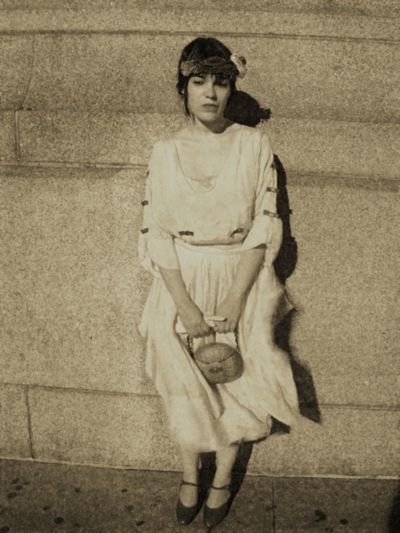 Vintage dress and shoes from Another Man's Treasure. (This boutique is based in NJ, and the owners are wonderful people.) The bag looks like a tortoiseshell and the gloves are courtesy of Jennifer's grandmother.
And now the party: In addition to the fantastic music, I had the pleasure of meeting some true clothing connoisseurs. Watch and learn, vintage fashionistas: Heidi is perhaps the best-dressed woman in the city, period. (pun intended.)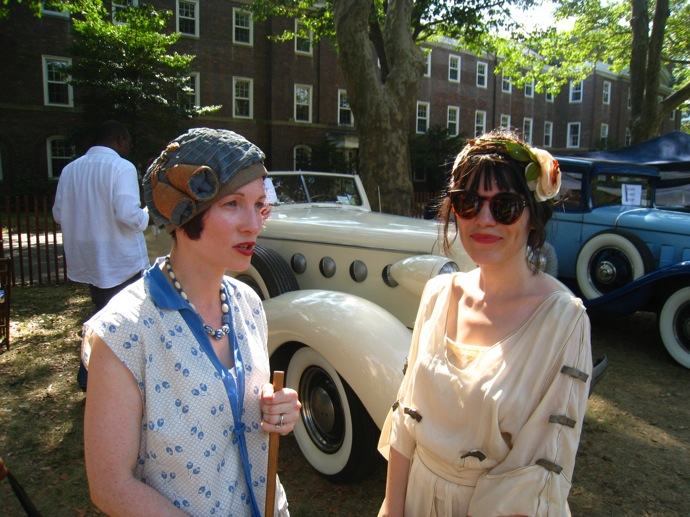 There was also a Bathing Beauties & Beaus Promenade, which took some guts to enter. But a girl's gotta do what a girl's gotta do (and truthfully this did not take much arm-twisting).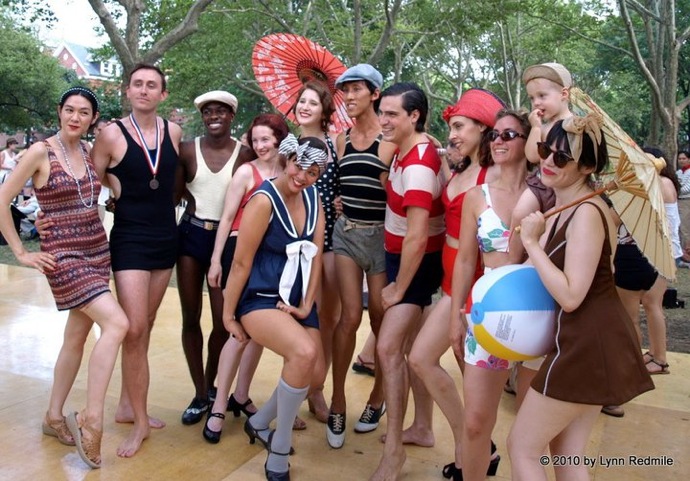 The Bathing Beauties and Beaus, en masse. And, oh hey, here's a video of the whole shebang!
For participating in the promenade, I received a copy of Zelda, the magazine dedicated to vintage nouveau. Among other delightful treasures and tutorials — how to pin-curl your hair! — it features interviews with Robert Osborne of TCM and the last surviving Ziegfeld girl, Doris Eaton Travis. An interview with 1930's starlet Marsha Hunt (who was quite the dish) really gets at why I go to such great lengths to recreate the past, and why we look to old movies for inspiration to create a better life: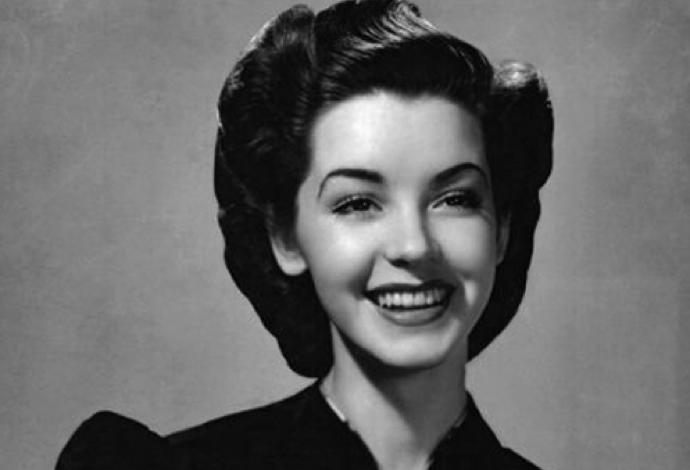 I generally and genuinely thing the old was better, was more becoming…I'd carry it beyond clothing and into music and manners: how we treat each other…and so, if you have a love of given period, follow it. You can invent your own styles of living that are consistent with what was worn then.
Well said, Ms. Hunt. If this speaks to you and you think the past was better than the present, then it's up to you to recreate it. This is partly why I think true cinephiles cherish old movies so much, which teach us a few things, among them how to dress, how to dance, how to act and how to live.
P.S. Start brushing up on your Charleston — there's another Jazz Age Lawn Party in August! I'm already planning my outfit, which might involve sequins. Stay tuned.