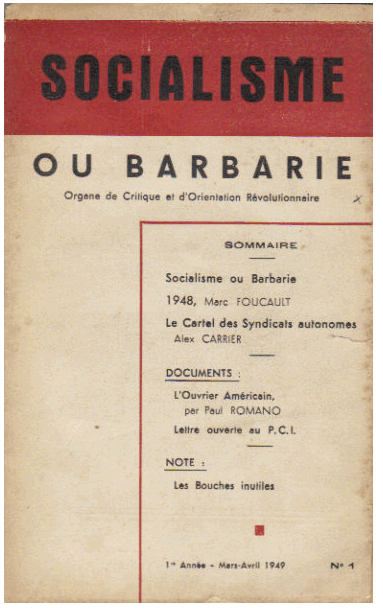 Godard's new film Socialisme premiered at the Cannes Film Festival yesterday, and is also being streamed online (though sadly only available to those in France). Though I wasn't able to view the film (mon dieu did i try) the few reviews I've scrounged up are all tentative attempts to make sense of the subject matter, and avoid passing judgment on its aesthetic merits. The film is undoubtedly layered and opaque, and part of the confusion seems to stem from the deliberately obfuscatory subtitles — perhaps Godard's resistance to translating the film into coherent English is an attempt to undermine its commodification. There is also a lot of controversy over Godard's no-show at the press conference and the statement he faxed (faxed!) over to Thierry Frémaux, the festival's director:
Suite à  des problèmes de type Grec, je ne pourrai être votre obligé à  Cannes.Avec le festival, j'irai jusqu'à  la mort, mais je ne ferai pas un pas de plus. Amicalement, Jean-Luc Godard ["Due to problems of Greek type, I can not be obliged to you in Cannes. I would go unto death for the festival, but I will not be able to take a step further. Regards. Jean-Luc Godard"]
This note was accompanied by a portrait of Ozu.
In our flurry to understand the most enigmatic of directors we cannot resist trying to decode this statement. Do "problems of the Greek type" allude to the present-day riots, or is it a more oblique Classical reference? Does Ozu have any special significance? And does the potent phrase "jusqu'à  la mort" suggest health problems?
The film also ends with the title card displaying the words "NO COMMENT" (There are no credits). This strikes me as an extraordinarily pessimistic coda, and the lack of subject position/opinion betrayed by this statement is in and of itself a commentary on the possibility of political action. "No comment" is a deflecting phrase, used to fend off ornery inquiries and to eradicate conversation. I can't really determine anything beyond that without having seen the film, but here is the elliptical trailer (with English subtitles):
Whatever one may think of Godard's talent as a director, it is difficult to deny the breadth of his intelligence — evidenced by his copious references. When faced with the daunting prospect of having to produce copy on a Godard film after a single viewing, it is only natural that most reviews will fall into one of the two established camps: anti-intellectual hostility or cinephilic adulation. While I personally think Godard is a great director who has produced a few stinkers (e.g. King Lear), I just wish that critics would abandon their usual criteria for evaluating his films, because for Godard, the rules don't apply (and they never did). Take a deep breath. Soak in the composition and the movement. Use the film as a skein and weave your thoughts around it — the words, the music, the images.
My favorite essay on Godard is actually quite critical of his films — but evinces a strong fascination with his aesthetic philosophy and a desire to determine if the films are good, bad or something in between. The writer is none other than Raymond Durgnat and it is entitled "Asides on Godard" (from The Films of Jean-Luc Godard, ed. Ian Cameron). Here are some excerpts that seem especially relevant in light of Socialisme:
I. God, Godard, Godot

Godard is of Swiss Calvinist stock. His art is basically a Protestant one. Grey, ascetic images reduce the world to a concept of itself. He photographs Karina like Dreyer photographs Falconetti, but reduces her to just a face, mysterious, melancholy, ethereal even gaiety, where Dreyer's images are sculptural, anguished. There's flesh in Dreyer, despite the resonances, resemblances between flesh and stone, which asceticism apart, carry the implication that people are real and strong like stone, like rocks of ages. Bu in Godard everything is a grey, jerky flow. Godard's is an art of the plastic age, of fluent, pliable, putty characters.

Godard's words-on-images suggest an agnostic, nay nihilistic Bresson, and indeed the Catholic critic Henri Agel accused Bresson of Jansenism, which is a heresy with many Calvinistic connections. Godard's is a Calvinistic mind astray in a Godless, soulless world, a world of accidents which because they lack essence lack even a felt existence…

Godard's films which seem to me ludicrously bad fascinate several people whose opinions I respect, and I explain their infatuation as follows (which infuriates them). His evocations of an emotionally and morally lost world would appeal to my acquaintances' disillusionment, their pain as nice, idealistic, upper-middle class liberals, finding themselves in today's cool, fluid, cynical world. His despair catches their own melancholy. His best films are those where feelings of pain and loss are most plausible: À Bout de Souffle, Let Petit Soldat, and one or two passages in Pierrot Le Fou, notably the beautiful ending. The feelings are plausible because the characters have positive, focused desires, the frustration of which we observe.

There are of course other reasons for responding to Godard's duller films. One may be a connoisseur of remarkable idioms and styles. One may be skeptical to the point of nihilism, suffering from a moral and emotional impotence behind which lies just the breath of remorse that appears in Godard's films…Or one may admire Godard's bad films because of their sense of the world as unreal — a schizophrenic art for a schizophrenic epoch.
Film Socialisme may very well be the latter.